Welcome to Liz Pead Studio
After over 20 years in Toronto's West Queen West + Junction Arts Districts, Liz Pead Studio has decamped north to Fenelon Falls, Ontario. This new phase of the studio will ramp production of her signature woollen blankets, on the edge of Cameron Lake, perched beside Lock 34 of the beautiful Trent and Severn Waterway. Liz still carries on her art practice, taking cues from her landscape paintings, she is designing her bespoke blankets from throws to King sized.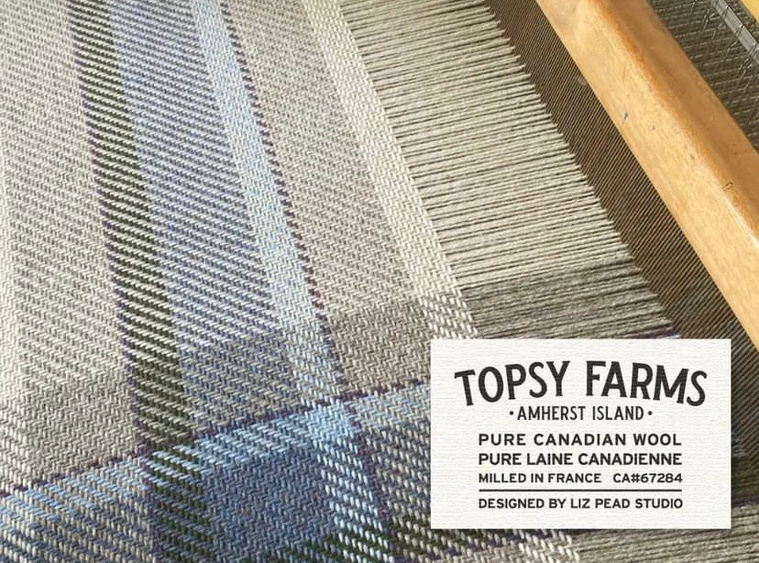 Topsy Farms
In late 2022, Topsy Farms announced Liz Pead Studio as the winner of their National Design Competition for a blanket of Topsy Wool with a new design that would go into production. I'm super thrilled to be a part of this journey and welcomed into the Topsy Family!
Join our Mailing List
Sign up with your email address to receive news and updates.